Sale!
ADECanna – Vitamins A, D and E
€29.87
ADECanna, 60 capsules
Finely ground hemp buds with added fat-soluble vitamins A, D and E in capsules…
Description
ADECanna is a dietary supplement combining legal industrial hemp flowers (Cannabis sativa L. var. Sativa) with added fat-soluble vitamins A, D and E. The combination of vitamins A, D and E in ADECanna helps to reduce oxidative stress in cells and contributes to the functioning of the immune system.
Main benefits of ADECanna
Excellent support in enhancing the immune system:
The immune system is our body's defence system, which protects us from the harmful effects of the environment. The combination of hemp flower and vitamins A, D and E proves to contribute to the functioning of the immune system, which is especially important during colds and the flu and helps reduce oxidative stress. When our body is stressed, ill, and unable to produce enough of its own cannabinoids, we can also ingest them from exterior sources by taking CBD preparations. By enhancing CBD with important vitamins, we further strengthen our immune system in the long run.
Excellent support in combating inflammatory processes in the body:
CBD shows great potential in treating inflammatory diseases, including gastrointestinal diseases such as Crohn's disease and ulcerative colitis. Anti-inflammatory effects have been demonstrated in both cannabidiol (CBD) and psychoactive tetrahydrocannabinol (THC). CBD is known to reduce excessive gastrointestinal movement and inflammation and tissue damage, so CBD may be significant in the management of inflammatory diseases in the future. In addition to CBD, vitamin A also has an anti-inflammatory effect and helps maintain healthy mucous membranes. Vitamin E protects the skin from the effects of harmful UV rays and indirectly inhibits inflammation.
Excellent support in treating skin issues:
ADECanna has antibacterial and anti-inflammatory effects; it relieves dermatitis issues and soothes skin allergies. Vitamin E, an integral ingredient in the product, protects the skin from the effects of harmful UV rays and indirectly inhibits possible inflammation due to UV damage, has antioxidant activity and a proven role in protecting cells from oxidative stress. It's known that, without adding some vitamin D, it's practically impossible to survive in our climate and modern lifestyle . Vitamin D contributes greatly to the normal functioning of our immune system. Last but not least, vitamin D is also important for maintaining beautiful and healthy skin and bones, providing effective help in:.
support for everyday stressful situations;
raising energy levels in cases of general fatigue;
combating stomach and digestive problems (relieving vomiting and nausea);
maintaining a healthy cardiovascular system (regulating cholesterol levels, lowering blood pressure);
beneficially impacting the nervous system (calming, easing anxiety and depression).
About hemp
Hemp buds, which serve as the base of most of our products, contain naturally occurring cannabinoids, CBD and CBN. CBD affects the peripheral nervous system and, in contrast with THC, causes no intoxication – plus, it's completely legal. It has a similar composition to that of endocannabinoids produced by the body itself, binding to the so-called cannabinoid receptors in human tissues. Ingested cannabinoids (e.g. CBD) and our own endocannabinoids are involved in many physiological processes through cannabinoid receptors, providing effective help in boosting the immune system (antigen recognition, multiple sclerosis), the cognitive and nervous system (improving memory, relieving anxiety, depression and insomnia), motor activity, endocrine functions (hormones), the digestive system (regulating appetite, regulating blood sugar levels, alleviating vomiting, nausea and other ailments, including Crohn's disease), treating pain and inflammation (muscle cramps, pain relief in arthritis and muscular dystrophy), ensuring healthy skin (antibacterial and anti-inflammatory effects, alleviating acne, psoriasis and dermatitis issues, soothing skin allergies, combating herpes).
Composition and usage
Ingredients: capsule content (dried industrial hemp buds (Cannabis sativa L. var. Sativa) powder (58%), DL-alpha-tocopheryl acetate, modified starch, anti-adherent – silicon dioxide, maltodextrin, vegetable oil, sugar, cholecalciferol, retinyl acetate, antioxidant (butylhydroxytoluene); capsule (hydroxypropyl methylcellulose, of plant origin).
Net content: 32 g (60 capsules).Recommended daily amount: 1 capsule contains: 300 mg, dried hemp bud powder (2 mg of naturally occurring CBD), vitamin E (DL-alpha-tocopheryl acetate) – 34 mg = 50 IU (283 RDA*), vitamin D3 (cholecalciferol) – 20 μg = 800 IU (400 RDA*), vitamin A (retinyl acetate) – 1500 μg RE = 5000 IU (188 RDA*). *RDA – recommended dietary allowance.Usage: Recommended daily amount: One capsule a day during a meal is taken with water, juice or other liquid.
The recommended daily amount or dose should not be exceeded. The dietary supplement is not a substitute for a balanced and varied diet. Recommended dietary intake: within the scope of a varied and balanced diet and a healthy lifestyle. Keep out of reach of children!
Storage: Store the product in a dry and cool place, away from direct light.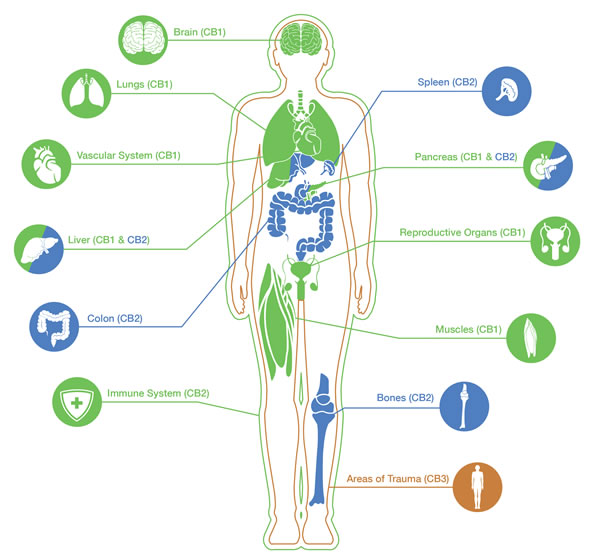 Click on image to expand
Additional information
| | |
| --- | --- |
| Quantity | 1x, 2x package, 3x package |