Sale!
UniCanna – 5% CBD Hemp Drops, 30 ml
€94.78
The bottle contains 1500 milligrams of naturally derived CBD dissolved in cold-pressed hemp oil.
Description
UniCanna hemp drops with 5% CBD are a dietary supplement made from hemp resin dissolved in cold-pressed hemp oil. The product contains a full spectrum of cannabinoids. 5% CBD drops provide excellent support for the immune system, helping to relieve stress and milder forms of insomnia.
Main benefits of UniCanna
Excellent support for the immune system:
The immune system is the body's defence system that protects us from harmful environmental effects, such as various bacteria, viruses, parasites, chemicals or cancer cells. We strengthen our resilience by ensuring a balanced diet, moderate physical activity, adequate rest, and minimum exposure to stress. High-CBD hemp extract has tremendous potential in treating a weakened immune system and has a profound anti-inflammatory effect. When our body is under stress, sick, and unable to produce enough of its own cannabinoids, we can also ingest them from exterior sources by consuming hemp extract or CBD drops and thus enhance our immune system in the long run.
Excellent treatment for dermatitis and other skin issues:
Atopic dermatitis is one of the most common modern-day skin disorders. It developed along with the modern way of life and is experienced by up to 15% of the population, whereby children are the most susceptible to the development of inflammation. Corticosteroids used to treat dermatitis provide quick effects but do not solve the problems in the long run and have numerous side effects. Hemp extract has long been of great interest to scientists and dermatologists because of its beneficial effects on skin disorders. CBD, found in cannabis, has tremendous potential in treating a weakened immune system and has a profound anti-inflammatory effect, giving new hope to chronic skin inflammations.
Excellent relief for milder forms of insomnia:
The word insomnia describes sleep disorders such as trouble falling asleep, waking up during the night, waking up prematurely, and feeling unrested upon awakening. Cannabis has been used to treat insomnia for centuries. CBD, which is the main cannabinoid in hemp drops, is an increasingly popular remedy for sleep disorders. It keeps our body in balance, reduces anxiety and pain, relaxes muscles and the body in general, which also contributes to better sleep. Recent studies suggest that CBD may also affect the production of melatonin, which regulates our sleep cycle, providing effective help in:
regulating blood sugar, blood pressure and blood cholesterol;
combating stomach problems (acid), gastritis, stomach wounds (even stronger effect in combination with ProbiCanna – a blend of hemp buds and microbial cultures);
relieving milder pain;
reducing the number of epileptic seizures;
treating dermatitis and other skin disorders (in combination with the ointment, the drops successfully relieve dermatitis. First apply drops then ointment, locally on the skin.);
relieving stress.
About hemp
Hemp buds, which serve as the base of most of our products, contain naturally occurring cannabinoids, CBD and CBN. CBD affects the peripheral nervous system and, in contrast with THC, causes no intoxication – plus, it's completely legal. It has a similar composition to that of endocannabinoids produced by the body itself, binding to the so-called cannabinoid receptors in human tissues. Ingested cannabinoids (e.g. CBD) and our own endocannabinoids are involved in many physiological processes through cannabinoid receptors, providing effective help in boosting the immune system (antigen recognition, multiple sclerosis), the cognitive and nervous system (improving memory, relieving anxiety, depression and insomnia), motor activity, endocrine functions (hormones), the digestive system (regulating appetite, regulating blood sugar levels, alleviating vomiting, nausea and other ailments, including Crohn's disease), treating pain and inflammation (muscle cramps, pain relief in arthritis and muscular dystrophy), ensuring healthy skin (antibacterial and anti-inflammatory effects, alleviating acne, psoriasis and dermatitis issues, soothing skin allergies, combating herpes).
Composition and usage
Ingredients: Cold-pressed hemp oil, industrial hemp flower extract (Cannabis sativa L. var. Sativa). Net content: 30 ml (1500 mg CBD).Usage: Recommended daily amount: 2 mg of CBD.Our users say they use the product as follows: once or twice a day, they apply 3 to 5 drops under the tongue, holding it under the tongue for 2 to 5 minutes and then swallowing it. You can also apply some drops into a spoon (plastic or wooden), then take the drops and hold them under your tongue. The drops may also be applied topically onto the skin, or onto the mucous membrane in the oral cavity, several times a day.
The recommended daily amount or dose should not be exceeded. The dietary supplement is not a substitute for a balanced and varied diet. Recommended dietary intake: within the scope of a varied and balanced diet and a healthy lifestyle. Keep out of reach of children!
Storage: Store the product in a dry and cool place, away from direct light.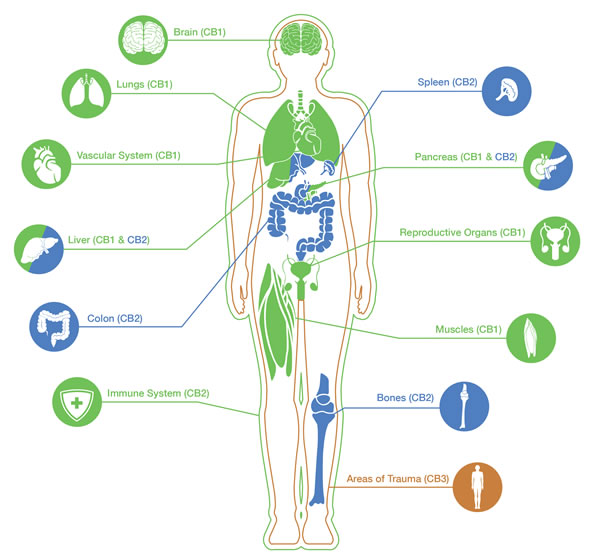 Click on image to expand
Additional information
| | |
| --- | --- |
| Quantity | 1x, 2x package, 3x package |