Sale!
Coffee with CBD, 200g
€8.88
CBD-infused coffee is a unique product that combines all the positive qualities of aromatic coffee and CBD.
Description
The coffee blend of Arabica and Robusta has 5% added ground hemp buds (Cannabis sativa L. var. sativa). It contains the full spectrum of naturally occurring hemp cannabinoids. It contains at least 130 mg of CBD, CBDA, and CBG. It has no psychoactive effects and has a mild and pleasant taste.
Preparation
Pour cold water into a pot or small saucepan. Measure slightly more than one cup of water per person. Pour fine ground CBD-infused coffee into the cold water, one spoon per person. Only then place the pot on the stove and stir gently while heating. The coffee should heat slowly. The slower the water is heated, the better the coffee will be.
Main benefits of the product
Provides energy and vitality.
Many of us start our mornings with a cup of coffee. It's a ritual that some of us can't imagine beginning our day without. The physiological effect of caffeine in coffee is to awaken and invigorate us, providing energy. In the short term, it can also alleviate fatigue. Coffee causes a slight increase in blood pressure, which can be very welcome, especially for waking up. By preparing coffee with added hemp buds containing CBD, you will be able to extract from the buds such a quantity of cannabinoids that the benefits for the body will be optimal. You will take advantage of the synergistic effects of coffee and hemp compounds and, in a pleasant way, without side effects, raise the morning energy level that will last longer than when drinking regular coffee.
Enhances concentration and cognitive abilities.
Coffee is undoubtedly a natural treasure, full of antioxidants and polyphenols, but it should be consumed in moderate amounts. With regular or occasional consumption of CBD-infused coffee (1-3 cups a day), you will feel great and easily maintain vitality and concentration. CBD-infused coffee boosts our energy and concentration in the morning. You can also prepare it during the day for relaxation. We highly recommend it before more complex work or study processes as it enhances concentration and memory power. You will remain focused, calm, and at your optimal performance level.
Ensures physical, emotional, and cognitive balance.
There is increasing evidence of the importance of consuming all parts of the hemp plant for our health and body balance. Cannabinoids such as CBD can be introduced into the body in various ways, through pastes, drops, or ground buds. Our coffee with ground hemp buds does not intoxicate because the buds used contain low and permissible amounts of THC, which cannot cause intoxication. On the contrary, it ensures physical, emotional, and cognitive balance. When drinking this type of coffee, you will feel calm and focused.
Easy and versatile use.
About Hemp
Hemp buds, which are the basis of most of our products, contain naturally occurring cannabinoids, CBD, and CBN. CBD affects the peripheral nervous system and, unlike THC, does not cause intoxication – it is also entirely legal. It has a similar composition to endocannabinoids produced by the body itself and binds to the so-called cannabinoid receptors in human tissues. Ingested cannabinoids (such as CBD) and our own endocannabinoids are involved in numerous physiological processes through cannabinoid receptors, effectively aiding in strengthening the immune system (antigen recognition, multiple sclerosis), cognitive and nervous systems (improving memory, alleviating anxiety, depression, and insomnia), motor activity, endocrine functions (hormones), digestive system (appetite regulation, regulation of blood sugar levels.
Ingredients: Blend of Arabica and Robusta coffee, 5% ground hemp buds (Cannabis sativa L. var. sativa). Net quantity: 200 g
The recommended daily amounts or dosage should not be exceeded. This dietary supplement is not a substitute for a balanced and varied diet. We recommend consuming the product as part of a diverse and balanced diet and a healthy lifestyle. Keep out of reach of children!
Storage: Store the product in a cool, dry place, away from direct light.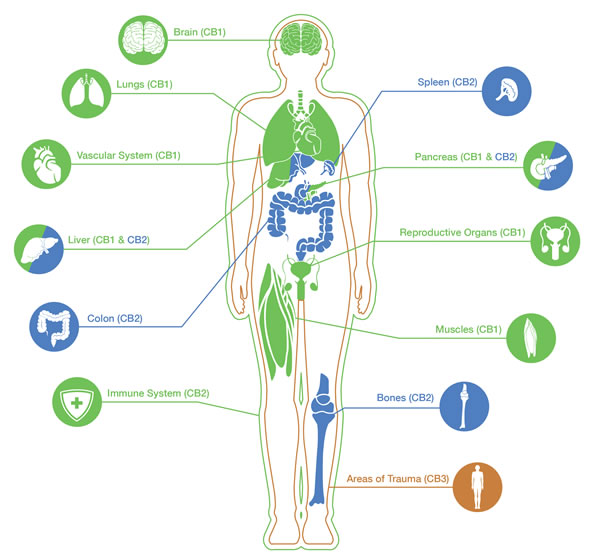 Click on image to expand
Additional information
| | |
| --- | --- |
| Quantity | 1x, 2x package, 3x package |