Sale!
Hemp Bud Tea
€9.86
Hemp tea is known to have a calming effect on the body; it's caffeine-free and has a pleasant taste. Hemp tea is an excellent antioxidant that works against insomnia, soothes and helps cleanse the body.
Description
Industrial hemp bud tea has a mild and pleasant taste. It's known to have a calming effect on the body. It's caffeine-free and has a pleasant taste. Hemp tea is an excellent antioxidant that assists in combating insomnia, soothing and cleansing the body.
Main benefits of tea
Soothing and relaxing, with anti-stress effects:
Research shows how important consuming all parts of the cannabis plant is for our health and body balance. Cannabinoids, as well as CBD, can be introduced into the body in a variety of ways, through pastes, drops, ground or whole buds. Tea from industrial hemp buds does not contain caffeine, opiates or psychoactive substances, so drinking tea does not cause intoxication, but has a different impact on the body. Hemp tea soothes and relaxes the body and mind. Essential oils and resins naturally present in the buds contribute to this effect.
Excellent assistance for good sleep:
The beneficial effects of cannabis have been well known for centuries. Hemp tea was used in rituals as a welcome drink and for medical purposes. CBD – the main cannabinoid, also found in hemp buds, has been the fruit of much research in recent years as it has potential healing effects for a variety of conditions and diseases. Due to the range of beneficial substances that it contains, hemp tea helps us to calm down and relax after a strenuous mental or physical workday or even before bed. Hemp tea helps to ensure better and calmer sleep, so it's recommended for anyone with insomnia issues.
Excellent support for the immune system, gastrointestinal tract and urinary tract:
In the long run, our immune system is strengthened by a balanced diet, moderate physical activity, adequate rest and the least possible exposure to stress. Hemp products rich in CBD have tremendous potential in supporting the immune system. By consuming hemp tea, we can take care of a healthy body and thus contribute to a balanced endocannabinoid system. Tea warms the body and at the same time improves immunity, as hemp tea stimulates the immune system. Drinking tea after meals helps us to better digest the food we eat and has a beneficial effect on the entire digestive tract, providing effective help in:
cleansing the body;
combating cardiovascular diseases;
regulating cholesterol and blood sugar.
Composition and Usage
Pour 2 to 3 dl of hot water over 1 teaspoon of hemp tea, let stand for 3 to 5 minutes, then strain and sweeten as desired. Always drink freshly brewed tea, up to three cups of tea a day. Cannabinoids are fat molecules soluble in non-polar solvents, so we recommend adding milk, a drop of hemp oil or some other fat to the tea.
About hemp
Hemp buds, which serve as the base of most of our products, contain naturally occurring cannabinoids, CBD and CBN. CBD affects the peripheral nervous system and, in contrast with THC, causes no intoxication – plus, it's completely legal. It has a similar composition to that of endocannabinoids produced by the body itself, binding to the so-called cannabinoid receptors in human tissues. Ingested cannabinoids (e.g. CBD) and our own endocannabinoids are involved in many physiological processes through cannabinoid receptors, providing effective help in boosting the immune system (antigen recognition, multiple sclerosis), the cognitive and nervous system (improving memory, relieving anxiety, depression and insomnia), motor activity, endocrine functions (hormones), the digestive system (regulating appetite, regulating blood sugar levels, alleviating vomiting, nausea and other ailments, including Crohn's disease), treating pain and inflammation (muscle cramps, pain relief in arthritis and muscular dystrophy), ensuring healthy skin (antibacterial and anti-inflammatory effects, alleviating acne, psoriasis and dermatitis issues, soothing skin allergies, combating herpes).
Ingredients: 100 dried hemp buds (Cannabis sativa L. var. Sativa), containing approx. 3% naturally occurring CBD and CBD.
Net content: 35 g
Storage: After opening, close the package tightly and store the product in a dry and cool place.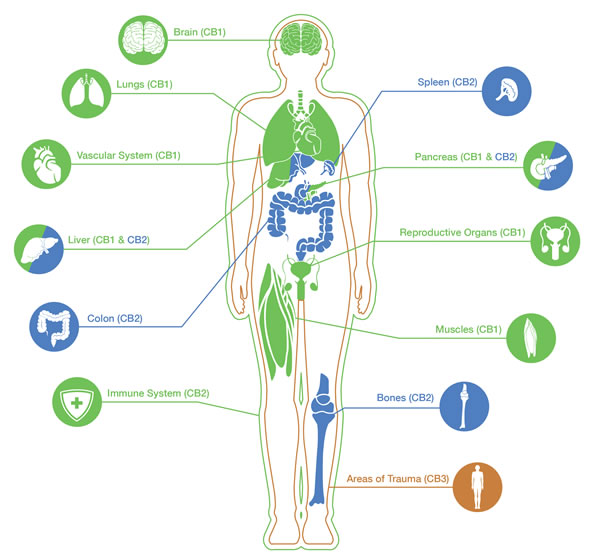 Click on image to expand
Additional information
| | |
| --- | --- |
| Quantity | 1x, 2x package, 3x package |