Sale!
16% CBD Hemp Resin, 5ml
€66.89
Be Hempy CBD oils provide the highest quality CBD drops, capsules and other products on the Slovenian (EU) market.
Description
16% CBD hemp resin is an excellent product that helps in alleviating depression, anxiety, and chronic insomnia, easing symptoms of multiple sclerosis, supporting healthy thyroid function and more. The effectiveness of CBD is reflected in the regulation of a multitude of processes – simply by self-medication.
Main benefits of 16% CBD hemp paste
Excellent help in preventing the development of Parkinson's disease, Alzheimer's disease and dementia:
Parkinson's disease is a chronic, progressive neurodegenerative disease that primarily affects physical activity and gradually incapacitates the patient from living independently. An increasing number of studies clearly show that consumption of CBD may reduce the rate of disease progression and improve many symptoms of Parkinson's disease, such as psychosis, movement disorders, tremors, sleep disorders, etc. Dementia (the most common form is Alzheimer's disease) is a decline in existing intellectual and memory abilities. The endocannabinoid system plays an important role in maintaining a healthy nervous system. Exogenous cannabinoids, as well as CBD, can provide a range of preventative and curative benefits for individuals who are threatened or already suffering from a debilitating disease such as Alzheimer's disease.
Excellent help in easing symptoms and treatment of rheumatism/rheumatoid arthritis:
Rheuma or rheumatism is characterized by over 100 different disease images, all of which are linked to pain and/or functional movement disorders. All are chronic medical conditions in which bones, muscles, joints, ligaments and tendons are affected. Types of rheumatic diseases: osteoarthritis, rheumatoid arthritis, gout or gout, spondyloarthritis, fibromyalgia syndrome. The immune system plays an important role in combating joint inflammation and its consequences. In cases of rheumatoid arthritis, the immune system malfunctions, attacking one's own tissues, joints, and sometimes other organs. In one particular study, doctors successfully treated rheumatoid arthritis using CBD, as it relieves inflammation and pain and stimulates the immune system.
Excellent help in easing symptoms of multiple sclerosis:
Multiple sclerosis is a chronic autoimmune inflammatory disease that affects the central nervous system. In the process, the protective coating surrounding nerve fibres diminishes, particularly due to damage and loss of myelin (demyelination). Studies show that CBD may help treat multiple sclerosis by preventing immune system cells from attacking the protective coatings of nerve cells in the spinal cord and brain. As a result, products containing high doses of CBD have proved to help patients with advanced multiple sclerosis in protecting the brain, alleviating pain, preventing muscle stiffness and muscle cramps, providing effective help in:
preventing the development of cancer cells;
relieving anxiety, depression, and chronic insomnia;
lowering cholesterol levels;
preventing the development of Crohn's disease;
easing symptoms of cerebral palsy;
easing symptoms and treatment of psoriasis;
supporting healthy prostate function and lowering PSA (Prostate-Specific Antigen);
easing symptoms and treatment of gout and lupus.
About hemp
Hemp buds, which serve as the base of most of our products, contain naturally occurring cannabinoids, CBD and CBN. CBD affects the peripheral nervous system and, in contrast with THC, causes no intoxication – plus, it's completely legal. It has a similar composition to that of endocannabinoids produced by the body itself, binding to the so-called cannabinoid receptors in human tissues. Ingested cannabinoids (e.g. CBD) and our own endocannabinoids are involved in many physiological processes through cannabinoid receptors, providing effective help in boosting the immune system (antigen recognition, multiple sclerosis), the cognitive and nervous system (improving memory, relieving anxiety, depression and insomnia), motor activity, endocrine functions (hormones), the digestive system (regulating appetite, regulating blood sugar levels, alleviating vomiting, nausea and other ailments, including Crohn's disease), treating pain and inflammation (muscle cramps, pain relief in arthritis and muscular dystrophy), ensuring healthy skin (antibacterial and anti-inflammatory effects, alleviating acne, psoriasis and dermatitis issues, soothing skin allergies, combating herpes).
Composition and usage
Ingredient: Industrial hemp bud extract (Cannabis sativa L. var. Sativa) with 16% CBD. Net content: 5 ml (800 mg CBD).Recommended daily amount: 2 mg CBD.
Our users say they use the paste as follows: once or twice a day, they squeeze 1 to 2 cm of paste (in length)into their mouth, holding it under the tongue for 2 to 5 minutes and then swallowing it. 1 cm of paste is half a turn (180°), 2 cm is a full turn (360°).
The recommended daily amount or dose should not be exceeded. The dietary supplement is not a substitute for a balanced and varied diet. Recommended dietary intake: within the scope of a varied and balanced diet and a healthy lifestyle. Keep out of reach of children!
Storage: Store the product in a dry and cool place, away from direct light.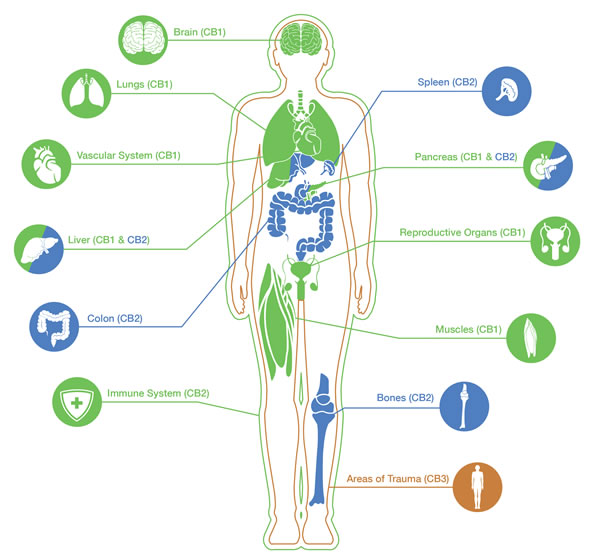 Click on image to expand
Additional information
| | |
| --- | --- |
| Quantity | 1x, 2x package, 3x package |