Sale!
Espresso Coffee with CBD Hemp Flower
€9.11
Be Hempy CBD Coffee is a first-of-a-kind healthy coffee.
New and unique – and always a step ahead of time.
Description
The coffee is suitable for espresso or Turkish coffee. Its special packaging enables you to fully preserve the coffee's freshness and aroma and to dispense the exact dose recommended for 1 cup of coffee.
Arabica and Robusta
A blend of carefully roasted and ground coffee Arabica and Robusta coffee beans of premium quality with ground CBD hemp buds – from the hands of experienced roasters. The hemp (Cannabis sativa L. var. Sativa) is grown without the use of fertilizers and pesticides. Industrial hemp buds have no psychoactive effects. The coffee contains at least 130 mgmb of CBD, CBDA and CBG and less than 0.2% THC. Due to natural fluctuations in production, the content of cannabinoids in the buds varies depending on the year of production.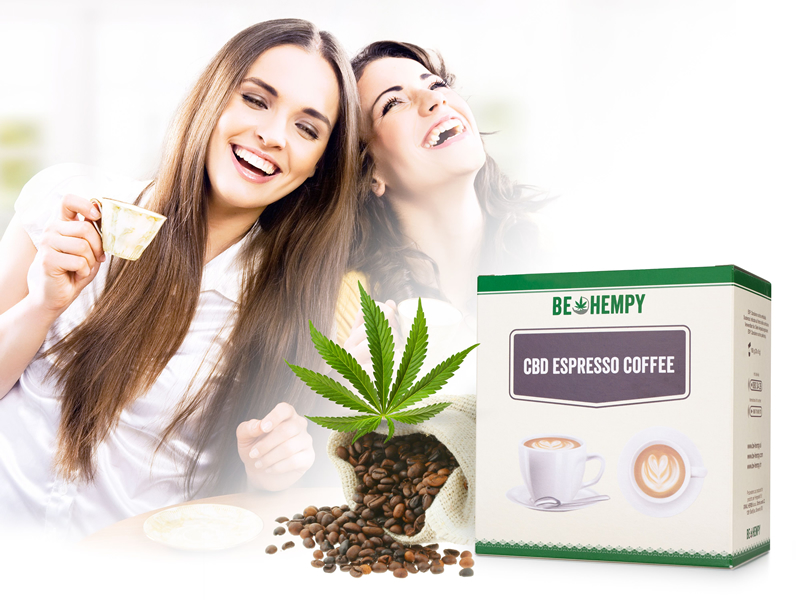 About hemp
Hemp buds, which serve as the base of most of our products, contain naturally occurring cannabinoids, CBD and CBN. CBD affects the peripheral nervous system and, in contrast with THC, causes no intoxication – plus, it's completely legal. It has a similar composition to that of endocannabinoids produced by the body itself, binding to the so-called cannabinoid receptors in human tissues. Ingested cannabinoids (e.g. CBD) and our own endocannabinoids are involved in many physiological processes through cannabinoid receptors, providing effective help in boosting the immune system (antigen recognition, multiple sclerosis), the cognitive and nervous system (improving memory, relieving anxiety, depression and insomnia), motor activity, endocrine functions (hormones), the digestive system (regulating appetite, regulating blood sugar levels, alleviating vomiting, nausea and other ailments, including Crohn's disease), treating pain and inflammation (muscle cramps, pain relief in arthritis and muscular dystrophy), ensuring healthy skin (antibacterial and anti-inflammatory effects, alleviating acne, psoriasis and dermatitis issues, soothing skin allergies, combating herpes).
Ingredients: a blend of Arabica and Robusta coffee, 5% ground hemp buds (Cannabis sativa L. var. Sativa).
Net content: 160 g (20 bags of 8 g)
EXP: Marked on the bottom of the package.
The recommended daily amount or dose should not be exceeded. The dietary supplement is not a substitute for a balanced and varied diet. Recommended dietary intake: within the scope of a varied and balanced diet and a healthy lifestyle. Keep out of reach of children!
Storage: Store the product in a dry and cool place, away from direct light.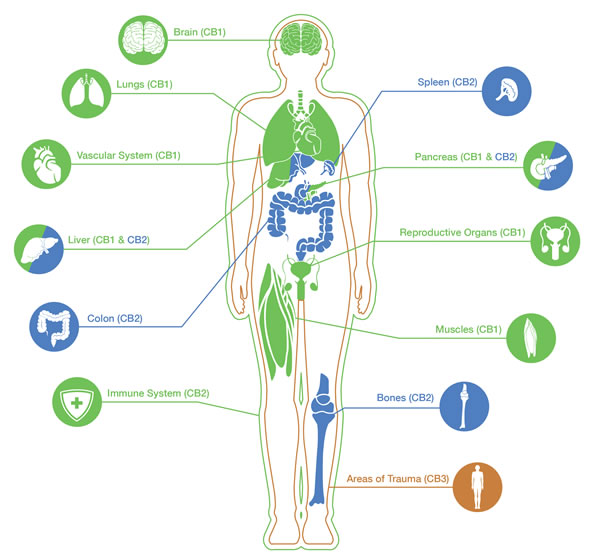 Click on image to expand
Additional information
| | |
| --- | --- |
| Quantity | 1x, 2x package, 3x package |